Do you not have enough time yourself? Than make use of our assembly service. Only in The Netherlands.

How does this work?
When you order, indicate that you would like to receive the furniture including assembly. Our customer service department will contact you to make an appointment.

Sit-stand undercarriages are pre-assembled, the tabletop and accessories are assembled on site. That way, you are done in 10 minutes. Products that are easy to assemble, such as the deskbikes and Swoppers, are delivered in a box.

Would you rather assemble things yourself?
In that case, you will receive the furniture in 1 to 2 business days. Shipping is free if your order exceeds € 99.

Partnership Ferm Work
In April 2016, the collaboration between Worktrainer and Ferm Work was established. Ferm Work provides the handling and delivery. Packing, assembling and shipping is a daily routine on the Ferm working floor. Mainly desk frames or active stools and Deskbikes are packed by the enthusiastic staff at Ferm.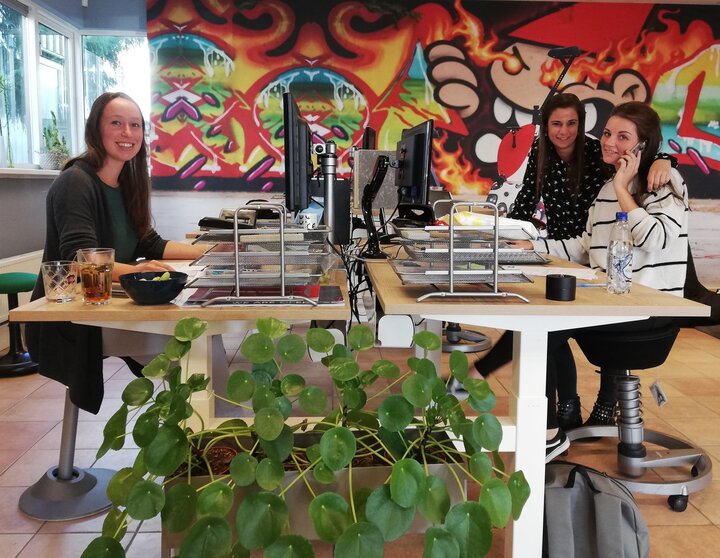 MAKE AN APPOINTMENT WITH TEAM PLANNING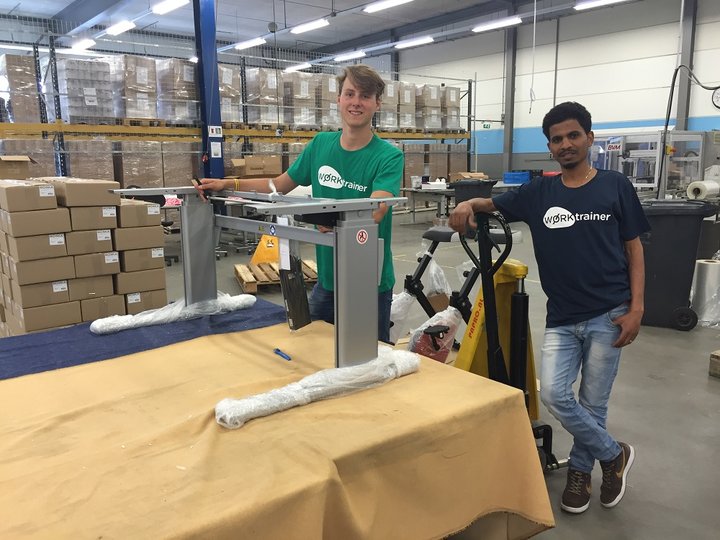 FERM WERK ASSEMBLES THE PRODUCTS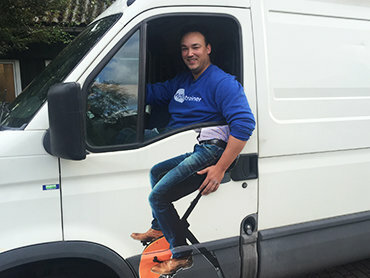 OUR MECHANICS WILL DELIVER IT