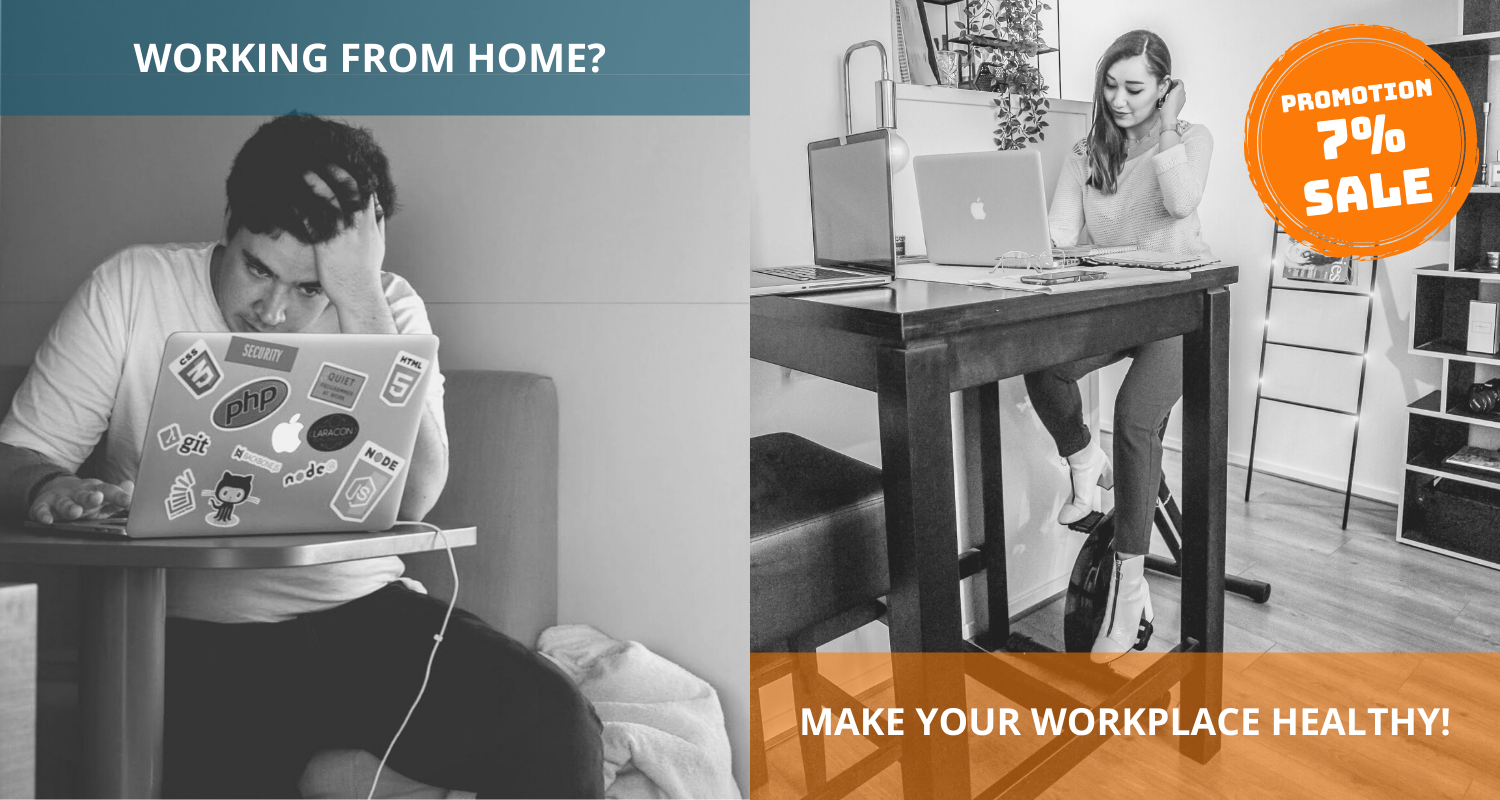 7% discount on your work from home workplace
"
I should have done this much earlier
", is what we hear often from our customers, when we install a sit-stand desk at their home. We have been working at home at the dining table or sometimes on the couch for six months now. An insufficient andimprovised workplace has a lot of impact on your body and can lead to problems. You may already notice neck, back or shoulder pains due to a wrong working position. Change your home workplace, so you keep working from home healthy and with fun!
At Worktrainer.com you will find great solutions for making your workplace more fun, beautiful and healthier at home. As a starter, choose for example for a
sit-stand desk
, an
active stool
or a
Deskbike
.
Worktrainer is happy to help you make your working day as active as possible and that is why we have a special discount promotion! You will receive an 7% discount on almost our entire range* with the discount code below.
Promotion code:
healthy-home-office
Enter the discount code in your shopping cart for an 7% discount on your order.
* This discount promotion can't be used on loose worktops.