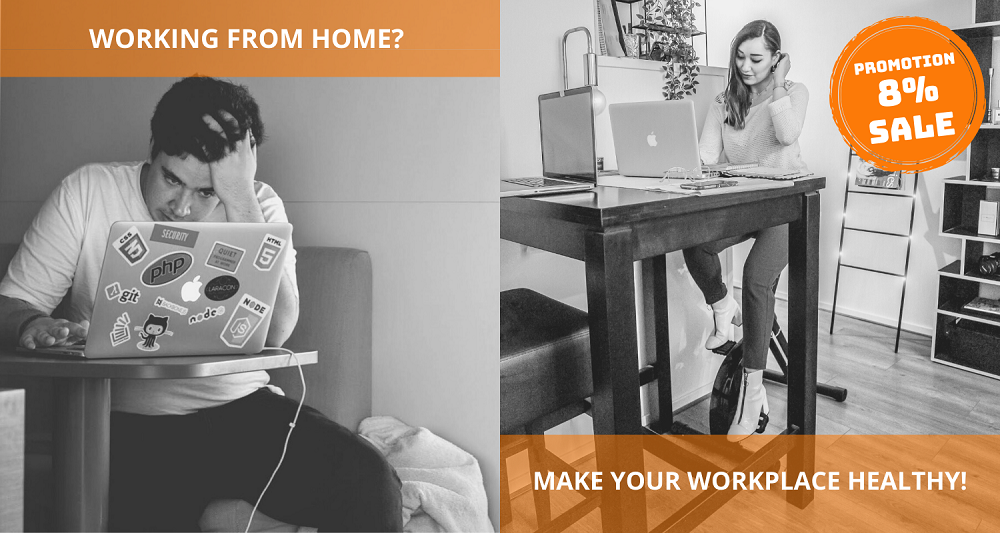 Working from home is becoming increasingly popular and it is therefore important that you make your home office as healthy as possible. This way you work more productively, healthier and come up with great ideas! For example, choose a
sit-stand desk
, an
active stool
or a
Deskbike
.
Worktrainer is happy to help you make your working day as active as possible and that is why we have a special discount promotion! You will receive an 8% discount on almost our entire range* with the discount code below. This promotion runs until July 15, 2020.
Promotion code:
healthy-home-office
Enter the discount code in your shopping cart for an 8% discount on your order.
* This discount promotion can't be used on loose worktops.